Mobile Hotspot Monthly Plan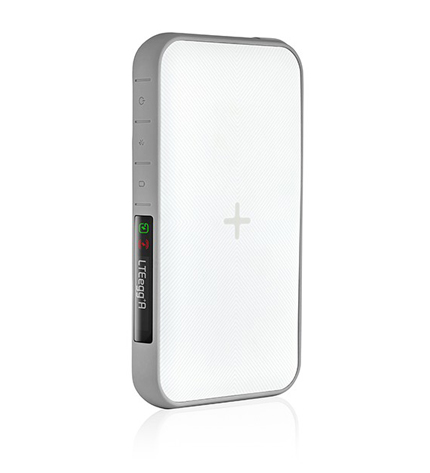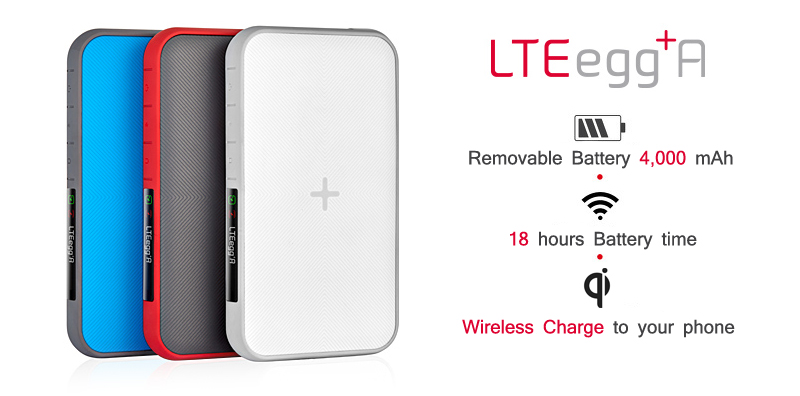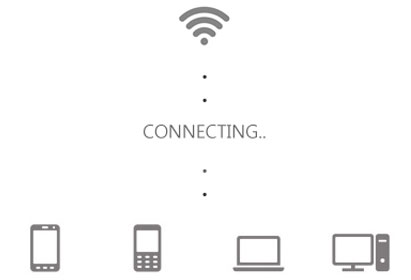 Mobile WiFi Hotspot Plans
There are two data plans.
It will be paid by automatic bank transfer.
LTE Egg+ 11
4G LTE Data 11GB
₩ 16,500
LTE Egg+ 22
4G LTE Data 22GB
₩ 24,200
Device
Device : KT LTE egg+ A (IML450)
You need to purchase a dedicated device.
Initial Cost
Available only pay by cash.
| | |
| --- | --- |
| Device Price | ₩ 79,000 |
| Activation fee | ₩ 20,000 |
The Best Mobile Hotspot in Korea.

No annual contract (Contract Free!)
No matter when you terminate after contract.
Powered by fast, reliable KT 4G LTE
Check your data usage from LCD display
Up to 9 devices can be connected together
Up to 18 hours continuous use
Enjoy Free voice call by WhatsApp, Skype…
Device is almost new one

New one`s retail price is ₩154,000
Almost new one is ₩ 79,000
NETWORK : FDD-LTE

4G Bands (LTE Advanced)
Main:LTE 1800Mhz (Band3)
Sub:LTE 900 (Band8)
Battery (Removable)
3.7V Li-Ion 4,000mAh
Continuous use of battery time : 18 hours
Power bank feature
Built-in Micro USB cable
Wireless charge (Qi) feature
Wireless charge from Hotspot to Phone
Product size
120 x 68 x 15.4mm / 157g
Need more data? Add a Data Plus Option.

You can add an additional data.
It will be deducted after exhausting your monthly basic data.
The remaining data will be automatically carried forward to the next month for 1 year.
Data Plus charges will be paid by automatic bank transfer.
Please go to KT Olleh shop, show the sentence below to staff.
LTE Egg+ 사용중인데, Egg 데이터플러스를 구입하고 싶습니다.
Egg Data Plus 1G : ₩5,500
Egg Data Plus 3G : ₩11,000
Egg Data Plus 10G : ₩22,000
Egg Data Plus 20G : ₩33,000
How to Contract

Available only in Hongdae office.

Monday ~ Saturday 09:00 ~ 18:00

Lunch Time : 12:00 ~ 13:00

Contact ☏ Support to check stock availability before you visit.
Can NOT contract anywhere else.
Initial cost is available only pay by cash.
It is hard to come to Myeong-dong office,
use

Mobile Hotspot Rental

for the time being.
How to Terminate

Available at any KT Shops.
Can NOT terminate at Airport.
Must be Prepared your alien registration card.
If you do not have, you can NOT terminate your contract forever.
Customer Support

Monday ~ Saturday 09:00 ~ 18:00

Lunch Time : 12:00 ~ 13:00

We do not ask questions about the contents on this page.
During non-office hours, will be responded on the next business day.
+82 10-4485-7003 (WhatsApp,Kakao..)
☏ 1583 (English)
☏ 080-000-1472 (Korean)
Device breakage, breakdown

You should contact manufacturer directly.
☞ http://www.infomark.co.kr