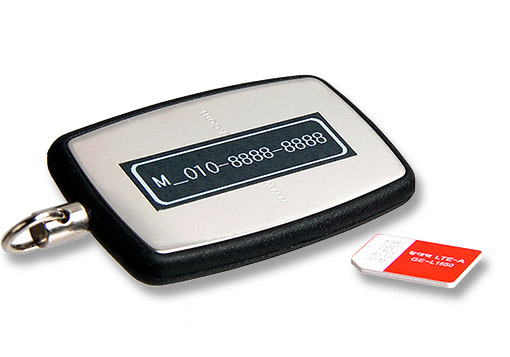 SIM Card
4G LTE Unlimited Data
Flat-rate plan by period of use
Sale Price
Pay when you Pick Up (cash or card)
Validity : 1day = 24 hours
Auto expiration (No need to return)
| | |
| --- | --- |
| Validity Period | Sale Price |
| 5 days | ₩ 27,500 |
| 10 days | ₩ 38,500 |
| 30 days | ₩ 71,500 |
The Best simple Data Prepaid SIM Card

No need to register and terminate!
Pay at the airport and use it immediately.
No need to return the SIM Card after use.
Unlimited 4G LTE Data & Data Sharing!
Enjoy Free voice call by WhatsApp, Skype…
Customer support by WhatsApp, LINE…
Use your own phone with KSIM

Unlocked SIM Free Smartphone ONLY !
Contact your telecom company to unlock.
See the!NOTICE tab for more information.
NETWORK : LTE / GSM / UMTS

4G Bands (FDD-LTE)
Main:LTE 1800Mhz (Band3)
Sub:LTE 2100 (B1), LTE 900 (B8)
3G Band (WCDMA / UMTS)
2100Mhz
★Devices that do not support LTE frequencies : 3G ONLY
★Dedicated device (CDMA or TD-SCDMA) : Can NOT use in Korea
Restrictions

Call & SMS are NOT available.
The period of validity is maximum 30 days.
Simple reservation!

ⅰ Submit the rental application below.
ⅱ After submit, confirm your email.
ⅲ Then you will receive a Reservation Completion mail.
Submit your order after flight schedule is confirmed.

It can be submitted max 180 days ahead.
Cut-off date : 1 day before Pick-Up, by 2pm.
Please Contact ☏Support after Cut-off date.
To cancel or change your reservation

Please contact the reservation completion mail Reply.
Do NOT cancel or change without contact.
"Manner maketh man"
Local Payment (cash or card)

Please check the Location below.
It may takes about 30 mins for line waiting and phone setting.
Must be Prepared for KSIM (Data Only)

① Reservation Completion mail
② Passport of the booked customer
Pay by Card or Cash(₩)
Please ask our staff to set up KSIM.
Customer Support

Business Hour:Weekday 09:00 ~ 18:00

Lunch Time : 12:00 ~ 13:00

+82 10-4485-7003 ( WhatsApp,LINE,Kakao..)
☏ 070-7090-7007 (Korean)
☏ 070-7090-7008 (English/Chinese)
☏ 070-7090-7009 (Japanese)
Please contact us if you have any problem.
During non-office hours, will be responded on the next business day.
Always Reservation Customer FIRST !

Please make a reservation in advance.
WhatsApp・LINE・Kakao Customer Support only can use Reservation Customer.
Check your device is available to use KSIM

①SIM Free device from purchase.
②Device that already confirmed unlock service by your telecom company.
What kind of device can not use KSIM

Device is locked by your telecom company.
Device that do not support KSIM frequencies.
Device that is registered by other SIM Card.
Device that is stolen or lost in Korea.
Device is produced by LG U+ before 2014/Oct
Devices that have used other SIM card in Korea

To cancel that old number before using KSIM,
Please let us know the IMEI number of your device after Apply.
Unlocked(SIM FREE) WiFi Hotspots

It is available ONLY when you Pick Up at Myeong-dong office.
If it is hard to come to Myeong-dong office,
Please use

☞ Mobile WiFi Hotspot Rental
If your device is not available to use KSIM

Please use

☞ Mobile WiFi Hotspot Rental
Device change is not permitted.

After setting, please do not change the SIM card to other devices.
If you need to use many devices, please use

☞ Mobile WiFi Hotspot Rental